ISF Security Academy recommends shifting the focal point from individual airline security to a centralized airport security system in order to increase efficiency and reduce criminal resources. This would operate simultaneously with police-provided coverage.

A successful and effective security concept is built on a convergence of security circles. A perimeter defense system that combines technical and electronic devices (fences) with security personnel is the main element of the first and outermost circle. For the inner circles, control points and restricted areas are designated for purposes of passage monitoring and supervision. Additionally, security personnel and technical support security systems are established and secured for inspection of passengers, luggage and cargo.

ISF Security Academy provides the following airport security services:
Initial survey and risk analysis;
• Consultation and advice on selection of the optimum, efficient and cost-effective system, in addition to the integration of professional engineering;
Training airport personnel in the proper utilization of the international "Profile System" in order to most efficiently identify suspicious people and objects;
Assistance in the design process of infrastructure for new airports, ensuring an optimal security system through applying the best possible incorporation of intelligence data, security measures, equipment, personnel, working procedures, training drills, control, etc.
AIR CARGO SECURITY
International security specialists state that cargo has become the most vulnerable aspect in aviation security measures.
As increased aviation authorities and airlines have dedicated significant resources towards the improvement of passenger and aircraft security, cargo freight has become an attractive target for terrorist activity.
Aircrafts are loaded with a wide range of freight from various countries, often without sufficient security procedures that would thoroughly ensure a flight's safety. This is an increasingly complex aspect considering that many items cannot be inspected or opened for assessment. Moreover, further complications follow the fact that freight deliveries and forwarding procedures are usually a rapid process, while many deliveries are handled by an intermediary of a forwarding agent with no knowledge of the item's contents.
ISF Security Academy determines to address a wide range of such issues by conducting a "cargo security survey" through an in-depth appraisal of currently established security procedures for all relevant stations.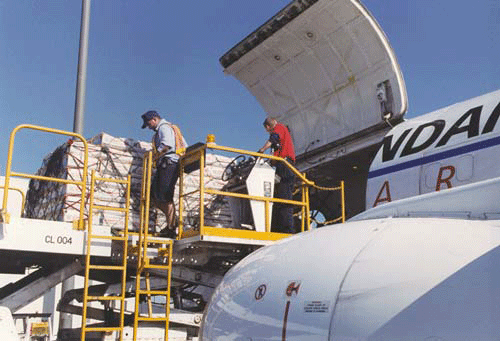 ISF Security Academy's survey aims to achieve the following:
Comprehensive perception of the entire cargo facility and infrastructure;
Thorough studies of the existing security system;
Acquire a firm assessment of the facility's commercial activities;
Assemble meetings with cargo managers, handling companies, sales personnel and forwarders' representatives;
Familiarization with the cargo types, quantities, and handling modes.
Subsequent to the survey completion for each station, data analysis and risk evaluation would ensue, creating a sound framework for designing an appropriate security system, with all the relevant and thorough procedures. The main objective for which all efforts are directed is the implementation of a flawless security system which would effectively improve all cargo operations.
ISF Security Academy's air cargo security team can further provide:
An extensive training program for the secure handling of cargo and mail;
An in-depth handbook of all processes and procedures encompassing all cargo and mail handling requirements.
HOTEL SECURITY
Of the professional specializations of the ISF Security Academy is providing security services to hotels on a global scale.
ISF Security Academy's services include:
Thorough security surveys which serve to assess, examine and evaluate the current situation, to identify susceptible aspects and provide recommendations for augmenting levels of security;
Sustenance of security maintenance, providing regular inspections and unannounced drills in order to test the attentiveness of the hotel's security staff and other personnel;
Conducting professional training for security personnel, through providing an intensive on-site training course.
ngineering security consultations for new hotels implemented by ISF Security Academy's senior engineers during design and construction stages or during the renovation or refurbishment procedures of an existing hotel. The purpose of such practice is to guarantee utmost security system efficiency through the incorporation of security equipment such as alarm systems during elemental construction stages.
Conducting internal investigations of any criminal activity such as thefts and other relevant issues specified by hotel management such as staff integrity, etc
Continuous support by our "intervention team" which is always readily available for immediate arrival at the hotel in case of any emergency.
BANKING SECURITY
Banks are a natural catalyst for criminal activity, attracting negative actions from external criminals and internal organization-related individuals. Considering the vastness of most enterprises main concerns include lack of overall supervision, exposure to potential threats, and high vulnerability to negative criminal situations.
ISF Security Academy is staffed with highly specialized security experts and consultants who have extensive experience and practical application in all related fields of optimum bank security: computer and data security, physical security of the building, financial operations security, engineering security, VIP protection, the safe transfer of money and precious commodities.
Inspection of banking operations by the ISF Security Academy can be best conveyed as a thorough horizontal scrutiny, equivalent to vertical audits conducted by accounting firms' financial activities.
ISF Security Academy's specialists assess:
Physical and electronic security of the premises;
Information and data security;
Personnel - security staff and banking staff;
Monetary and precious item transfers;
Upon survey completion of an institution, a detailed report is issued presenting the various findings and recommendations for which our expert staff will assist in the implementation processes.
Moreover, the VIP protection branch of the ISF Security Academy can provide efficient solutions and protection measures for the personal safety of senior bank managers. The service is comprised of comprehensive security procedures instigated in order to reduce exposure to security threats and risks.
COMPUTER & INFORMATION SYSTEMS PROTECTION
As computer technology is ever-evolving, increasingly critical data is stored on computers and other forms of electronic information systems. Such electronic information systems are highy vulnerable and easily accessible by undesirable external bodies.
In order to combat such external threats on valuable information and to ensure the safety of our client's crucial data, the ISF Security Academy employs internationally leading information systems security experts, specialists, and professionals.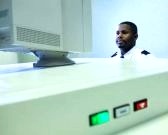 ISF Security Academy specialists implement, develop and provide:
A highly efficient and customized security program;
The optimum security policy for the organization's computers;
Staff training programs and procedure manuals;
Draft and conduct risk analysis surveys.;
Advice and assistance in the selection of hardware and software tools.
Due to the fact that issues such as misuse, abuse, fraud and hacking of computers are all becoming increasingly common, ISF Security Academy has the necessary expertise, professional specialists and knowledge to protect our clients' invaluable files and data.
For additional information please contact us directly either through our contact page or through the following e-mail address or phone number:
E-Mail: support@israel-bodyguards.net
Phone: + 972 3 577442